Success Stories
Don't Just Take Our Word for It... Real People, Real Stories
Shortcuts
If you have a story to share, Contact Us. This is your opportunity to showcase your housing success and share your strategies with other families and individuals throughout the nation. (Photos are welcomed also.)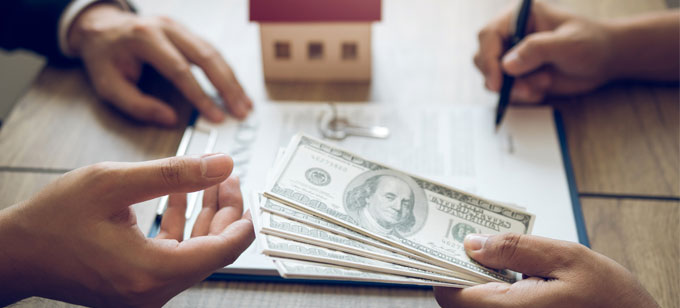 Hillsborough County, Florida
"Since Covid 19 all when apartments were [sic] raising the rent, it was more convenient to buy than renting. At the time that I was looking for a home the price was reasonable but the first sales took quite a long time to give us a response on our pre-approval. In addition at first since I was out of work for a couple of months it was difficult to get approved. When I re-applied [sic] for a loan I was happy because I was qualifying for the NHF that helped a lot on our down payment.
I definately recommend to everyone to apply. It's a good opportunity for being a homeowner. I was very happy when I got approved and when I finally moved to my own. It was a little bit of a challenge but it was worth it. Thanks."
January 2022 — Judith Moya
---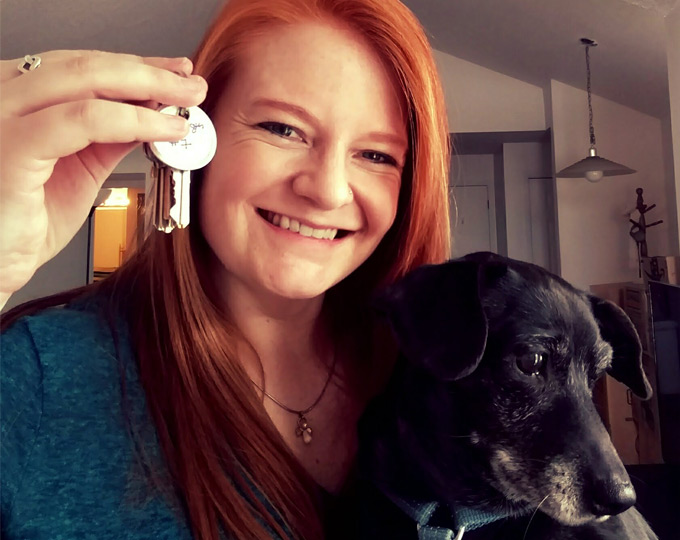 Placer County, California
Christine Koch and her pup, celebrating becoming a new homeowner with down payment assistance from NHF - October 2018
"I cannot thank National Homebuyers Fund, Inc. enough for all their help in the home buying process. This program is so great that even my realtor was asking about it to help her future clients. Throughout this situation I ended up only paying a couple hundred dollars at closing to move from an apartment into a townhouse almost twice the size. Due to all the money I saved through the down payment assistance program I had enough money to buy new furniture for my house and put some into savings for unplanned homeowner expenses.
I have lived in my house for eight months now and words cannot express how happy I am to have my own place and to be able to say that I am a homeowner. National Homebuyers Fund, Inc. made becoming a homeowner a reality for me, and they can make this reality for you too!"
October 2018 — Christine Koch
---
Achieving the Dream of Homeownership
Galveston County, Texas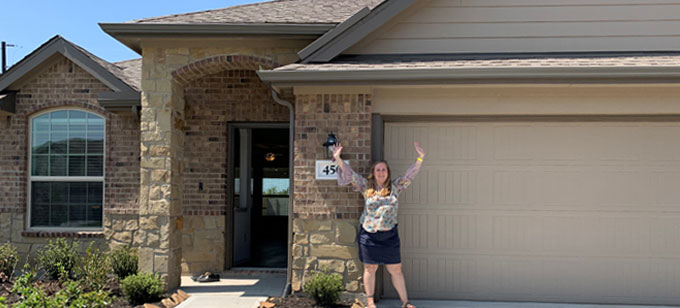 Jana Bejey's new home in Texas, purchased with down payment assistance from NHF - March 2021
"The down payment assistance gift was literally what got me into my new home! It was so amazing and so perfectly timed in my life. I was gifted $7441 towards my down payment, no strings attached. What an amazing gift! I would have had to use every single penny I had to come up with that money, which makes moving into a new home extremely challenging. I am extremely grateful and I love being a home owner. Thank you so much for the gift!"
December 2021 — Jana Benjey
---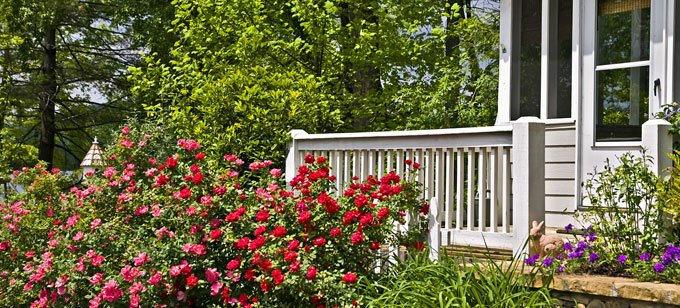 Prince George's County, Maryland
"First we would liek to give Thanks to NHF for their financial assistance. We decided to purchase our home because we felt we were wasting our $'s renting. As far as our callenges collecting the many documents, signing, and reading it was a lot, but worth it. Do your [sic] research and be as prepared as you possibly can. We were informed about NHF assistance through our realtor, after being approved we were grateful for the financial assistance. It helped a lot. We would definately recommend a buyer to ask their realtor about NHF. Closing we were [sic] excited, nervous, yet happy we're finally home owners."
January 2022 — Patricia Carter
Placer County, California
"While we were searching and trying to scrimp and save every penny for a down payment, we were told by our loan agent that there was down payment assistance available to us. This changed everything for us, really it did. We never could have dreamed of getting into the home we are in without the help. The process was not super easy, but was worth it. A lot of paperwork and a lot of verification was required but, in the end, this was the best move we have ever made.
When we finally found out house, our offer was initially not accepted, the sellers accepted a lower cash offer, but that fell through. When we got word that our offer was now the top running offer, we literally started changing our tune, we went from the "house we want," to "our house." Escrow closed and the title was recorded and it was a little celebration. We moved in over Labor Day weekend and spent the first night in our home and it was such a good feeling to be home! Since then, we have hosted events we would have never been able to host at our apartment. We have upgraded things and felt the joys of homeownership. Is it and has it been hard, for sure, but it was worth it.
I cannot recommend enough to anyone out there who is looking for a house to first see if you qualify for assistance."
February 2022 — Sam Griffith
---
Monroe County, Michigan
"My husband and I have attempted to purchase our first home several times only to feel unnotified and overwhelmed. But when our Landlords notified us they wanted to make a [sic] profit in the Sellers market by selling naturally we felt anxious about getting through it all again. Our real estate agent referred us to Land Home [sic] and immediately we were embraced with all the answers and assistance we were always looking for! However, also buying during the COVID-19 pandemic we had financial struggles and fears of not being able to purchase. When Land Home [sic] explained the NHF Down Payment assistance program information it truly was a god send for us! We are truly grateful and happy in our New Home!"
January 2022 — Corinne Collins
---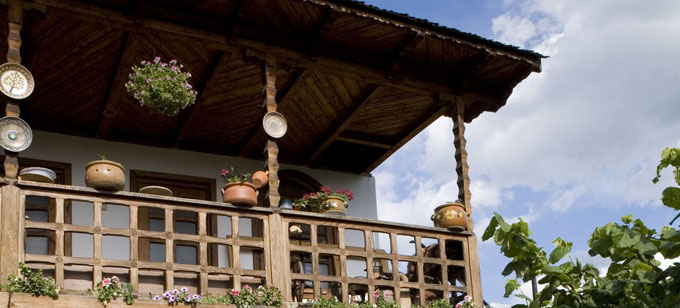 Palm Beach County, Florida
"What we pay now for our mortgage is almost even lower than what you would pay for a rental property. Owning a home in Palm Beach County is difficult and the low interest rate that was extended to us played a major factor in why we chose to buy a home (pre-Covid). The challenges we faced was we had no savings that we could use for closing costs and this down payment assistance program helped us a great deal. If we did not have this assistance program, owning our home would have been impossible. I am grateful that we were considered for this program."
July 2022 — Janny Michieka-Lobosky
---